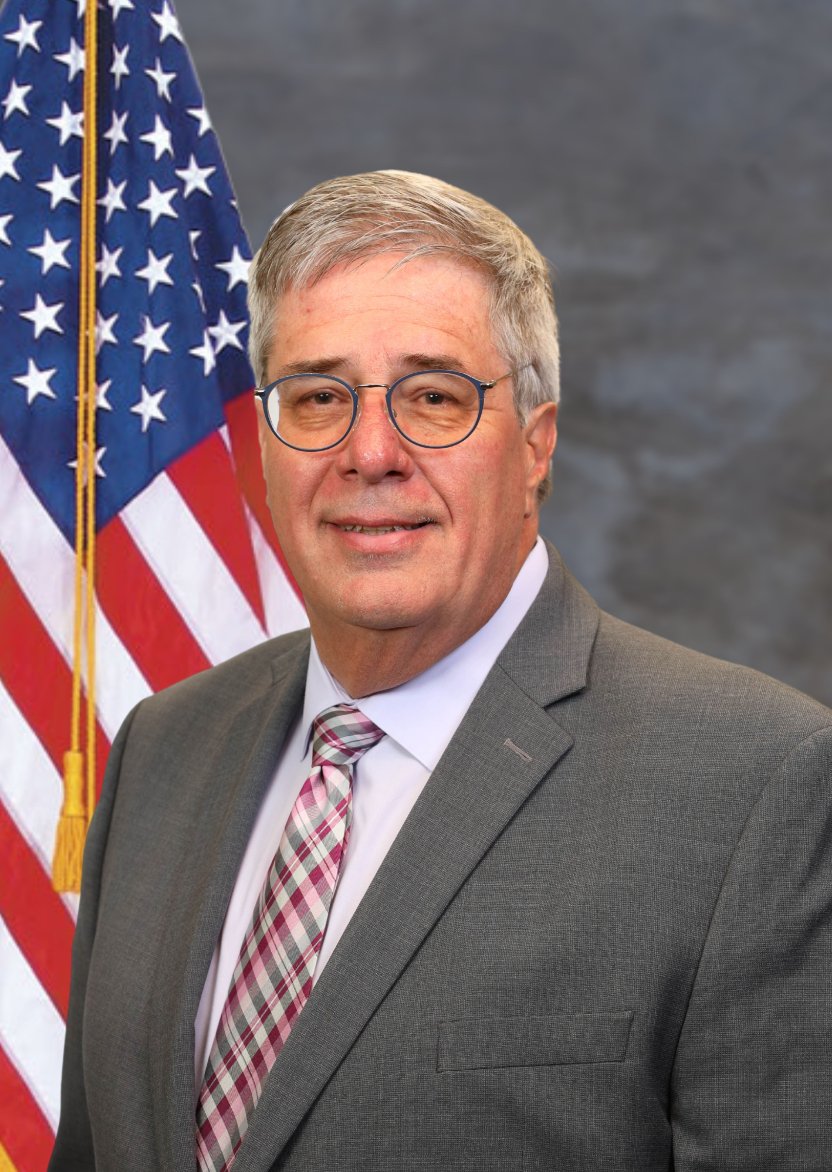 Jim has extensive, proven experience in data collection and analysis, evaluation of processes, planning skills, presentation skills, is very familiar with computers and software for publishing and data analysis, research and evaluation of applicable standards, regulations and best practices as they apply to organizational programs. He has specific experience and expertise related to the governance and operation of special fire districts and the legislative background and operation of independent special districts in general. He excels at working in a team environment requiring strong collaboration and communication skills. His critical thinking and demonstrated problem-solving skills offer clients realistic and proven strategies that are easily accepted by elected officials and supported by the public.
Professional Experience
• Former Fire Commissioner - Palm Harbor Special Fire Control and Rescue District
• Program Director (Retired) - St. Petersburg College, Fire and Public Safety Training Center
• Fire Chief (Retired) - Palm Harbor Special Fire Control and Rescue District
• Battalion Fire Chief - South Trail Special Fire Control and Rescue District
• Fire Department Training/Safety Officer - South Trail Special Fire Control and Rescue District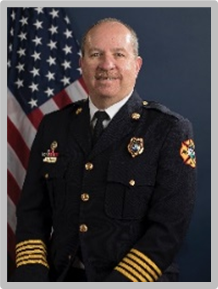 Rick Talbert, Senior Consultant
p
Rick is a forty-one-year veteran of the fire service. A second-generation firefighter, he most recently retired as Fire Chief/Administrator for the South Walton Fire District (SWFD), which protects 84 square miles of Northwest Florida's Emerald Coast with it 26,000 full-time residents and over 150,000 visitors during the spring and summer. Operating out of five fire stations, SWFD is a career fire and rescue service, consisting of 0ne- hundred-eighty-members that provide fire suppression, fire-based advanced life support EMS transport, Beach Safety Lifeguards, Fire and Life Safety and E-911 Communications. Chief Talbert has served in leadership positions in municipal government, private industry as well as his most recent role in an independent fire district. Rick specializes in providing clients with operational and administrative solutions the meet or exceed current and anticipated industry best practice
Former Fire Commissioner, South Walton Fire District

11 years with the South Walton Fire District; served as Fire Chief/Administrator

Served 8 years as Fire Chief for the City of Titusville, Florida

Served 2 years as Deputy Fire Chief and 2 years as Battalion Chief of Training for the City of Titusville Fire Department

Served 5 years as Training Officer and 2 as Operations Chief for Kennedy Space Center Fire and Rescue

Developed and trained NASA department members, DOD fire rescue personnel and foreign military personnel on rescue procedures and operations, supporting 26 Space Shuttle missions in the US and abroad

Served 6 years on the State of Florida Governor's Domestic Oversight Council

Served 5 years as a Technical Advisor to the International Association of Fire Chiefs Intrastate Mutual Aid Initiative
Adam has been working in the Fire and EMS field for 20 years in various positions with two full-service city fire departments. He is currently serving as a District Fire Chief for the City of St. Pete Beach, Florida assigned to Fire and EMS Operations. His professional experience also includes serving as a department training officer, an Instructor at the St. Petersburg College Fire and Public Safety Training Center, and as a Fire and EMS Consultant. His diverse educational background includes a Master's Degree in Public Administration (MPA) from Troy University, Executive Fire Officer (EFO) Designation from the National Fire Academy (NFA), and certifications as a Fire Officer 4, Fire Instructor 3, Fire Safety Inspector 2, Plans Examiner, Fire Investigator 1, Live Fire Instructor 2, Pump Operator, ACE/IAFC/IAFF Fire Service Peer Fitness Trainer, NFA Incident Safety Officer, NFA Health and Safety Office, Basic Designated Infection Control Officer, and EVDT Instructor. Relevant affiliations include membership with the International Association of Fire Chief's, Florida Fire Chief's Association, and he is a former local IAFF Executive Vice President. Adam has published materials covering topics such as leadership, overtime reduction, post incident analysis, community risk reduction (fall prevention), and strategic planning.
​​​​​​Professional Experience
• District Fire Chief / EMS Coordinator – City of St. Pete Beach Fire Department
• Associate Consultant – Emergency Services Consulting International (ESCI)
• Fire Instructor – St. Petersburg Collee, Fire and Public Safety Training Center
• Lieutenant (Shift Supervisor) / Paramedic – City of Gulfport Fire Department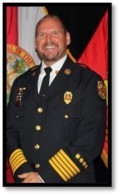 William B. Lombardo, Consultant
William began his career in the fire service in 1987 with South Trail Fire Protection and Rescue Service District in Lee County, FL. South Trail Fire District serves 55 square miles and is consistently one of the fastest growing areas in the country. The district protects over 62,000 residents, two baseball spring training facilities (Boston Red Sox and Minnesota Twins), large commercial/industrial areas, several primary and secondary educational institutions, large mercantile establishments, a regional hospital, a major interstate, a railroad, and substantial residential communities. The district provides fire suppression, technical rescue, advanced life support, fire prevention, plans review, apparatus maintenance, and fire education programs. The organizational diversity and growth of the district provided William the opportunity to quickly rise through the ranks to Fire Chief (district manager). He retired as the Fire Chief in 2018 but remains active in the fire service.
Professional Experience
South Trail Fire Protection and Rescue Service District

Fire Chief (District Manager)
Assistant Chief of Support Services (Fire Prevention and Education)
Division Chief of Training, Safety and EMS
Company Officer, Driver/Engineer, Firefighter, Paramedic

Developed and implemented an Advanced Life Support program
Appointed by the State of Florida Chief Financial Officer to serve on the Florida Firefighters Employment, Standards, and Training Council
Board Member for the Florida Association of Special Districts
Served on the Lee County Overhead Team for major emergencies in Southwest, Florida
Served as the Safety Officer for the Southwest Florida Urban Search and Rescue Team (FL-TF-6)
Served as President of the Board of Directors for the Southwest Florida Urban Search and Rescue Team (FL-TF-6)
Provided training sessions at the Fire Department Instructor's Conference, Fire Rescue East, and the Florida Association of Special District annual conferences
Co-authored the company officer level textbook, Firefighting Strategies and Tactics, published by Jones and Bartlett and now in its 4th Edition